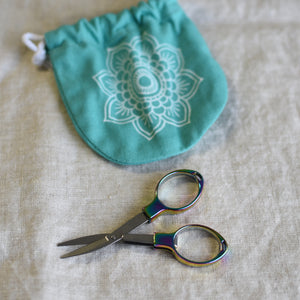 A perfect addition to any crafting kit. These versatile scissors are perfect for knitting, sewing, quilting, needlework and so many other hobbies and crafts.
Rainbow coloured scissors with a shiny metal finish conveniently fold down for protection from sharp points.
The Mindful Collection uses eco friendly packaging. Each accessory is carefully placed in a reusable cotton drawstring bag.