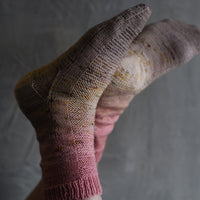 Looking for a new project?
This month Spotlight
Did you know?
We now have a lovely selection of self-care products you can add to the basket with your yarn and indulge yourself in beautifully smelling bath melt.
Relax starts now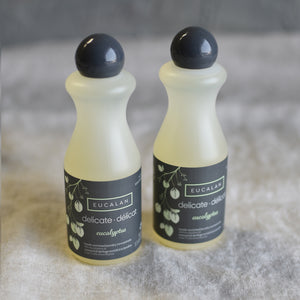 Eucalan Soak
Eucalan is a rinse free formula, releasing dirt and debris from the fibres and into the water.
i need this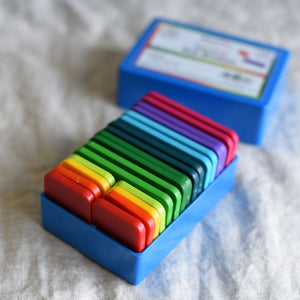 Rainbow Knit Blockers
After you soaked your latest precious project, these knit blockers are the next best thing to use. Quick and convenient, in the most awesome colour scheme.
here
Testimonials
I just wanted to drop you a quick note to say thank you. My first Gilmore Girls yarn club installment arrived this morning and it is beyond beautiful. I love the sticker and bookmark (your Mum is a very talented lady), and the yarn names made me smile so much.

My plan is to make a Northeasterly blanket from the year's club to snuggle up under for cosy Netflix marathons.

Maybe one day, weather permitting, I'll also get to sit in the garden with your gorgeous yarn draped around me and Smell Snow too.

Clare
I just wanted you to know how much I am enraptured, yes enraptured by knitting with your hand dyed sock yarn. I'm fairly new to knitting and didn't have a clue what to do with what I bought (1 skein of Poppy Fields and 1 skein of There There)I was content to just look at it.I have started on a simple shawl with Poppy Fields, letting the yarn do the talking.You are a very talented lady, if I wore a hat I would take it off to you.

Anne
I also wanted to take a moment to let you know how much I am enjoying your seasonal clubs. When I see your inspiration pictures, my mind often conjures up many different ways that the yarn might look, but when I open my package, the yarn is always both different than any of the ideas I imagined and completely clear how it ties to the inspiration picture. I love that. It stretches my creative mind and brings a wonderful surprise. Thank you for creating such lovely works of art with your yarn dyeing. 

Kathryn
Hurray!!! Your beautiful yarn finally arrived this evening!! Thank you for the project bag as well. I am looking forward to my Xmas cast on treat :) 

Hsin
Now that I have bought some of your fantastic yarn I do not think I can be without it, I will most likely order again!

Susanna